In December, my End-of-semester-itis post consisted of a few ideas to keep your students active in the library in the last few weeks leading up to Winter Break. Now, we are in that final stretch of the spring semester that seems to drag by like a herd of turtles stampeding through peanut butter. Students are ready for summer vacation. Teachers are ready for the kids to leave on summer vacation. We are all worn down and running out of unique ideas to keep students actively engaged. Below are five activities to keep your students engaged (without making you crazy) until the final bell.
You could even change it up a little to include only places around the school or your library.
Can you read a book under your desk? Can you read a book with your best friend?
We have "reading buddies" in my media center. They're just a bucket of stuffed dogs and cats, but students could use one of those as their "pet" and read a book to them. So many possibilities in this activity.
This one takes me back to my childhood. I watched Carmen San Diego every afternoon. Creating stations with hints about where Carmen is hiding would be a great way to incorporate genres, library sections, and library organization into your activity. If you don't have time for stations, place students into small groups, and have them work simultaneously. The first group to get the correct answer wins!
Students can earn a ticket for every book they read, every AR quiz they pass with a specific percentage correct, etc. Set a time limit (a week or two at most). Then draw the raffle tickets for a prize! I keep a stash of paperback books to give away. The local McDonald's also donated a stack of free ice cream cone gift cards to our library. Who wouldn't want a new book and some ice cream?
This would even be a fun activity in which to include teachers. They should be rewarded for their hard work and reading habits, too!
4. Encourage students to try different genres by playing The Amazing Race.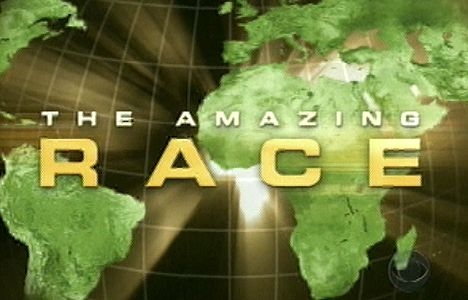 Students will utilize their genre recognition skills by reading seven different genres that represent the seven different continents.
This is a great activity to also incorporate Social Students.
I don't know about you, but I spend the last few weeks of the school year collecting, re-shelving, and hunting down library books. The last thing I want is to have to shelve 537 books the last week of school. This library scavenger hunt would be perfect to keep students active, yet keep your library shelves in tact. If you have several devices that could take a picture of the cover of the books, that would make this an even better activity.
Students locate the items on their scavenger hunt and mark them off of their list. They could work with a partner or small team.
For more ideas to help extirpate end-of-semester-itis, visit my Pinterest page or leave a comment with your cure!
Library Media Specialist in Arkansas. Self-proclaimed geek. Lover of nature and music. Always learning.
---
---
Categories: Blog Topics, Student Engagement/ Teaching Models