Have you seen Google Cardboard? It's a kit that brings virtual reality to anyone with an assembled cardboard viewer and a smart phone. You can buy the cardboard holder for between $15 and $30, or download the directions and assemble it yourself with a few simple items and a piece of cardboard. 
If you haven't had the opportunity to experience virtual reality,  it's similar to using the red Mattel ViewMaster toy that created a somewhat 3D image from white image disks with photos. However with virtual reality, you aren't limited to a still image, because your viewpoint adjusts as you move your head or your body in a new direction. The image, and sounds or movements, surround you virtually to replicate the experience of being in the world you are viewing.  Last week Mattel and Google announced a partnership, where they will be selling the ViewMaster toy as a way to use Google Cardboard.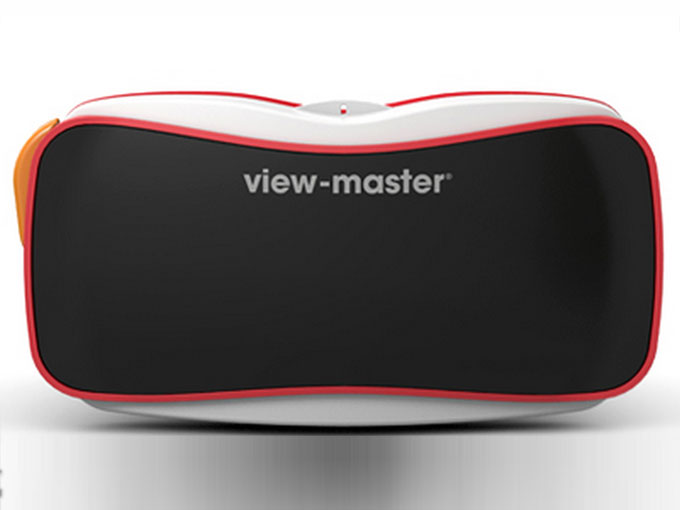 Low cost virtual reality creates many exciting possibilities for teachers and librarians. Imagine using a class set of Google Cardboard to take a class on a narrated virtual field trip without leaving the classroom, or having a student take a virtual tour of a novel's setting before they begin to read.  Real world visits are be preferable to virtual trips of course, but time and finances often limit what can be done during the school day. Having the opportunity to see and experience the world virtually in a 3D environment is potentially more engaging and informative than what is currently available in print or other media formats.
Google Cardboard has a few apps available, but the offerings are still somewhat limited.  Since the Google Cardboard is available for developers, new apps may be published at any time.  I think the educational potential for Google Cardboard becomes very powerful when students are able to create and share content. I was able to find a few programs designed to allowed students to share photo-sphere images, but I'm not sure about the ability for users to adjust the privacy settings of their shared images, or if ownership of the image transfers once the image is shared. Both spherecast.org and sphereshare.net allow users to post and share photo-spheres, and more images can be found on a Google Image  search. I'm looking forward to more robust sharing sites for virtual reality content, much like YouTube, that allows users to set privacy and sharing settings.  Beyond photo-spheres, I look forward to student created animation and videos, and once in the hands of students, I'm sure they will find more creative and engaging ways to incorporate and create virtual reality content.
Author:
Brooke Ahrens
Brooke Carey Ahrens is a Google Certified Teacher and Instructional Technology Coordinator at a bay area high school. Brooke is currently serving as a rep Northern California Region rep for the California School Library Association.
---
---
Categories: Blog Topics, Technology