Here are three incredible resources for this February.
ASALH and the Origins of Black History Month
Carter G. Woodson founded the Association for the Study of African American Life and History (ASALH) in 1915. The ASALH are creators of the original Black History Month. What started as a week in February 1926, chosen to celebrate Abraham Lincoln and Frederick Douglass's birthdays, later became a month.  The ASALH organization establishes a history theme each year. This year's theme is "The Black Family."  Some themes are quite specific, like 2019's Black Migrations and 2020's African Americans and the Vote.  This year's theme, however, is broader and was a lot of fun to display. Furthermore, it was easier to incorporate YA authors into our displays this year since so many write books about family. See a video from ASALH about this year's theme. ASALH also offers posters and a journal to honor the theme.
The Brown Bookshelf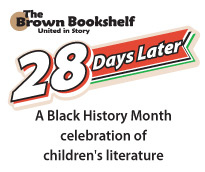 If you did not get a chance to attend the KidLit Rally 4 Black Lives this summer, I highly encourage you to check out this resource from The Brown Bookshelf. The rally was coordinated this summer by Kwame Alexander, Jacqueline Woodson, and Jason Reynolds. It was amazing!  I look forward to revisiting the rally on YouTube. Check out The Brown Bookshelf's 28 days of the "best new and unnoticed works by African-Americans," a celebration for Black History Month.
Equal Justice Initiative
The world has received so much from Bryan Stevenson and the Equal Justice Initiative (EJI). Their work in the past thirty years has helped exonerate over one hundred and thirty people on death row. The powerful account of the EJI story now has a Young Adult Adaptation of Bryan Stevenson's book "Just Mercy." Additionally, EJI has created the National Memorial for Peace and Justice and has developed a complementary high school teaching tool.
Hello, I am the Library Director at The Webb School of Bell Buckle. I use my past experience in college and university libraries to help my current students in school libraries transition into college, career, and life. I am currently the lead Senior Class Adviser for the Capstone Project. I also served at the state level with the Tennessee Association of School Librarians executive board from 2009-2013 and was the TASL president in 2012. I am certified as a Library Information Specialist for PreK-12th grade, have a BS in Communications with a concentration in Advertising and Public Relations, a BS in Liberal Studies with a concentration in Education and Information Systems and a Masters in Library and Information Science.
---
---
Categories: Blog Topics, Equity, Diversity, and Inclusion, Student Engagement/ Teaching Models